News & Events

News & Events
Welcome! Visit often to keep up with our latest news and see how we're working to make our communities the best they can be. Plus, view dates for our FREE financial wellness webinars!
---
Webinars
Wed, Oct. 11 | 1 PM EDT | Sinking Funds: Your Savings Strategy for (Un)Expected Expenses | Register Here.
Wed, Nov. 1 | 3-3:30 PM EDT | Resources for Veterans: From Service to Financial Stability | Register Here.
Zeal Financial Webinars | View and Register Here.
Past Webinars
News
Watch the incredible stories surrounding all six (6) of our Hardworking American honorees.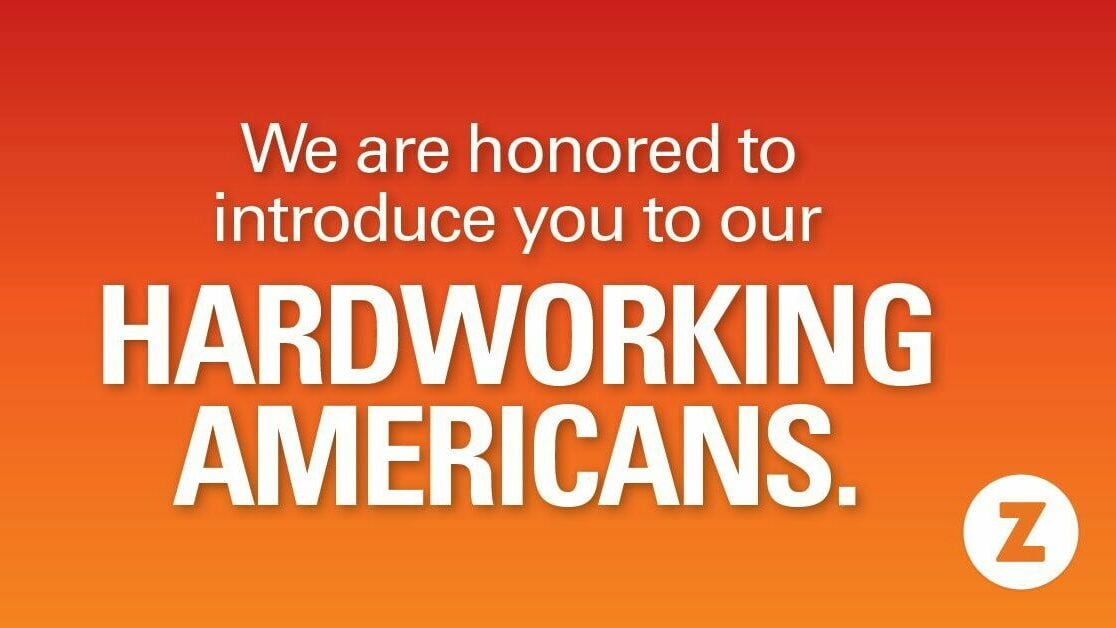 Click here to meet all six of Zeal's Hardworking American Honorees. Plus check out their videos on YouTube!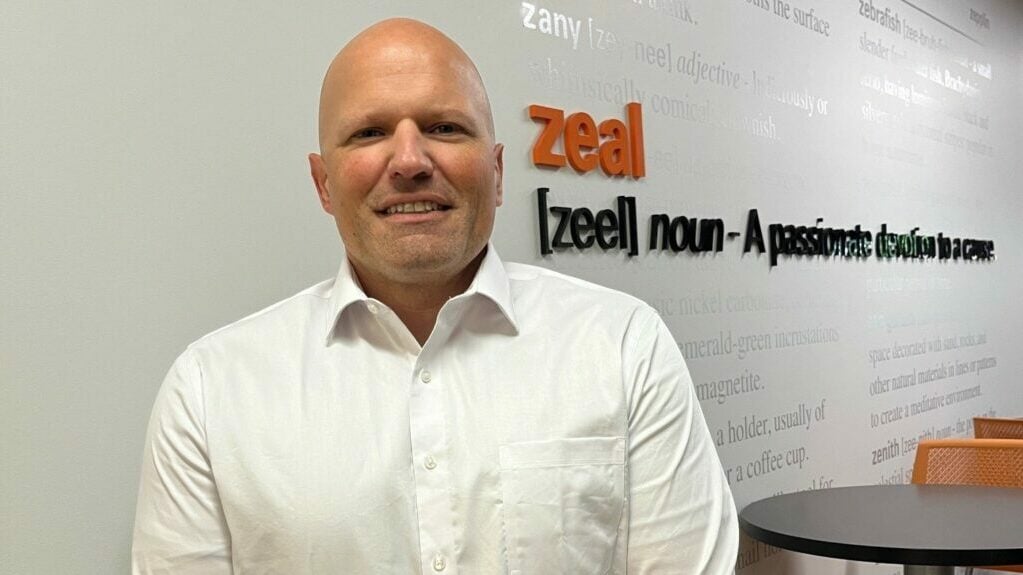 We proudly welcome Dan Redwanz, VP of HR, to our team! Dan brings over 21 years of exceptional talent in human resources, engagement, and leadership experience; further inspiring the Zeal legacy of living with character, feeling with empathy, and acting with passion in everything we do. Read more, HERE!
Media Contact: Lori Anderson | landerson@zealcu.org | 734-626-0319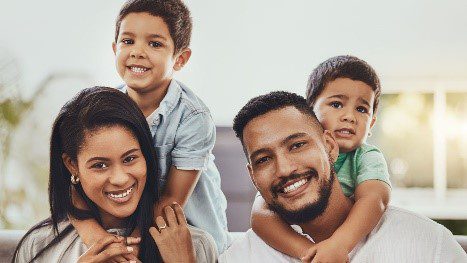 Please Note: This will be hosted entirely in Spanish.
¿Sueña con comprar una casa para usted y su familia? Nuestros amigos de GreenPath pueden ayudarlo a obtener más información sobre el sistema y cómo navegarlo con confianza.
Recording: http://gpfw.so/69BB9F
Recording: Listen in! Our home expert partners, Keri and Hass of Mortgage Center, lead us through preparing for our best homeownership life, with how to choose the right mortgage, why credit matters, how credit scores work, today's market, decoding "mortgage talk", advice for first-time homeowners, home inspection and more! Approx. time: 45 mins.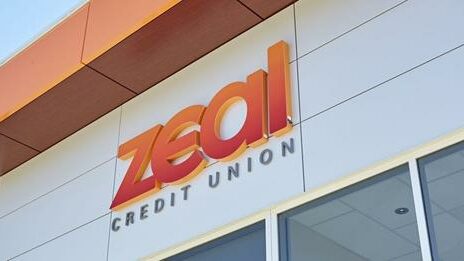 Zeal members, we're SO happy you're here: One Team. One Community.
From all of us at Zeal Credit union, thank YOU for being the best part of our community! To read our full 2022 Annual Report, click the button below.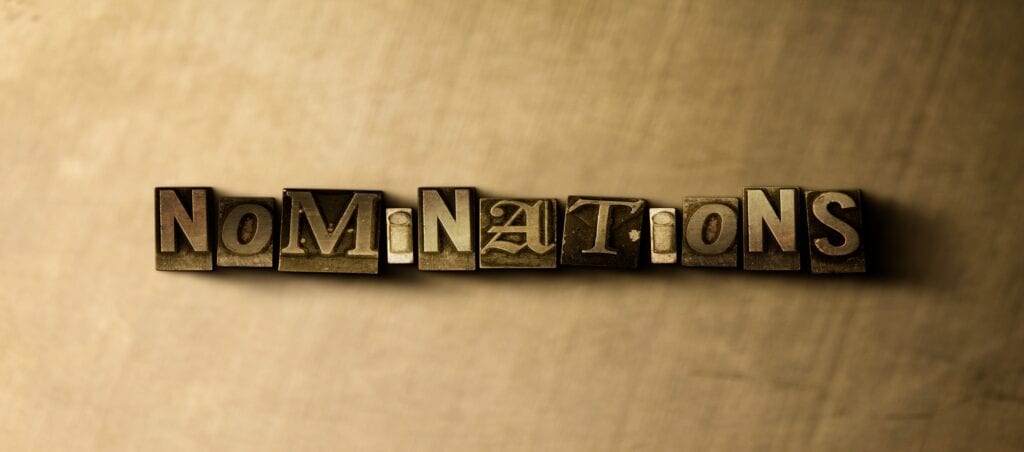 In accordance with our bylaws, we are pleased to present the following incumbents up for re-election to a three-year term on the Zeal Credit Union Board of Directors. Read More Here.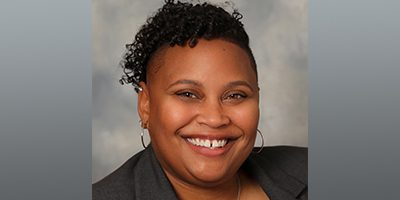 Erika Carmichael, Zeal Credit Union Asset Recovery Manager has been selected for Filene's i3 program, joining the ranks of more than 325 credit union industry innovators within the exclusive i3 community.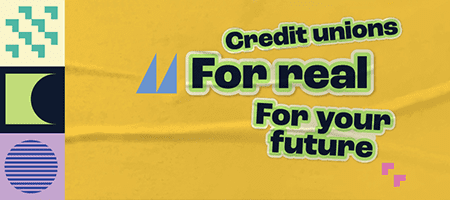 Our video, featuring some of our remarkable teammates, is in the Top 10 for Michigan Credit Union League & Affiliates "Try a Credit Union" video series. We need your VOTE! Here's how: 1. Visit the Try a Credit Union page. 2. Scroll to the video featuring Zeal Credit Union. 3. Hit the "like" or "love" button on the post featuring Zeal! Check out the Contest and Vote! Visit Event Page.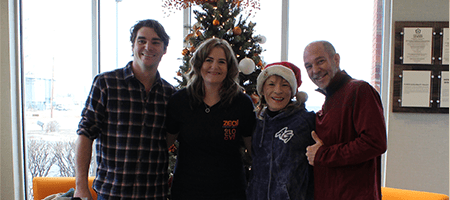 We were honored to announce that our sponsorship for a special event for Toys for Tots through a BIG charitable effort (including a 1970 Mach 1 Mustang raffle) by long-running TV show: Angel's Garage. Check out our event highlights on the Zeal YouTube Channel! Watch here.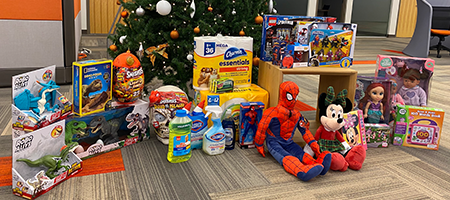 As part of As part of our Give the Love efforts, we were able to raise enough donations to gift toys and necessities to local families in need, within our communities. A special thank you to our partners and charitable organization friends such as Auntie Na's Village and all who donated, and supported, to make this happen for local families!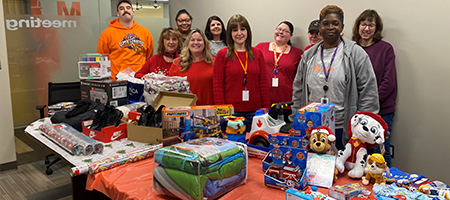 This year, we were honored to assist in supporting children in need through Operation Good Cheer. As part of Zeal's Give the Love effort, our staff got together to do the most for foster children in need – to help make their holiday season as much brighter as we possibly could.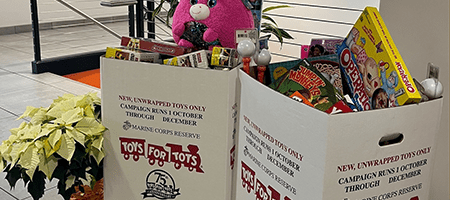 We collected for Toys for Tots in all of our office and branch locations. Thank you to our amazing membership and staff and, of course, Toys for Tots for all you do each year to provide gifts during the holidays for children who might otherwise go without!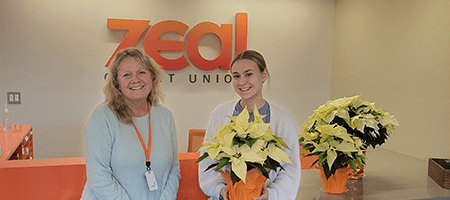 Theresa Pyle, owner of A Touch of Tropics interior and exterior plant-scaping in Livonia, Mi, put together Zeal's newly branded poinsettias at our HQ and branch locations! Her team of local professionals visit Zeal regularly to keep our plants looking fantastic. Thank you, Theresa and the A Touch of Tropics team!
Webinars
GREENPATH WEBINARS
Wednesday, October 11 | Sinking Funds: Your Savings Strategy for (Un)Expected Expenses | 6PM EST | Register Today
ZEAL FINANCIAL ADVISORS WEBINARS
To see a list of webinars provided by our partners at CUNA Mutual Group – LPL, visit our Investments page.
2022 News & Events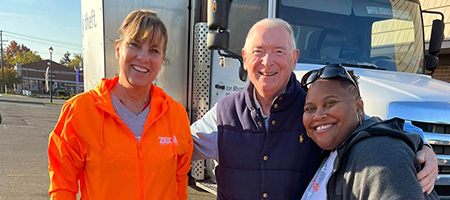 Thank you, Zeal members and community for keeping your personal info. safe by securely shredding your documents with us, and for your generous donations! Today, we shredded 9,540 lbs. of paper documents; and collected a van full of canned goods to donate to Auntie Na's Village – along with our #DayOfService care packages.
Zeal community, you are the best! #GiveTheLove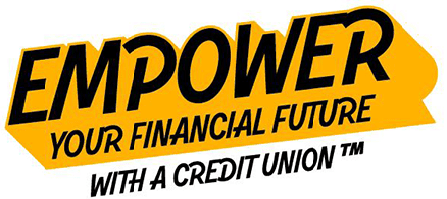 Happy #InternationalCreditUnionDay (ICU Day®) to our fellow CUs, our valued Zeal members, and CU members around the world! Today is a recognition of the work that CUs do every day, the global CU movement, and the experiences we have with our members and in our communities. Thank you for all you do, CU World! Happy ICU Day!
This year, our Zeal member complimentary document Shred Day + canned food drive will be held at our Zeal Dearborn branch, on Saturday October 22 from 9 a.m. to 12:30 p.m.
Canned goods/non-perishable food items will be donated to Auntie Na's Village. Bring up to two boxes of paper items to be securely shredded by document management company, Iron Mountain. We hope to see you there!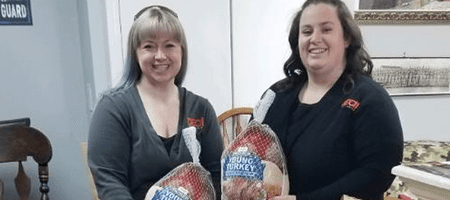 Since 2018, our Southgate branch teammates have been working with Wyandotte MI's Downriver for Veterans, a charitable organization dedicated to supporting local veterans in Michigan's downriver communities.
This year, we were able to donate 18 turkeys to help fill the tables for veterans and their families.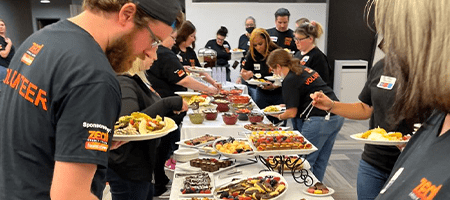 Each year, October's the month for Michigan CUs to show extra love for our local small businesses.
This month, Zeal team members have supported local favs including Thomas's Catering, Parmenter's Northville Cider Mill and the Cappuccino Man: Coffee Catering. Thank you to these small business, and more, for being part of what makes our community wonderful! #CULunchLocal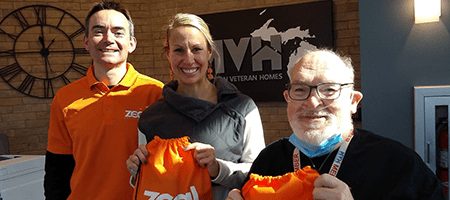 Delivering our all staff #GiveTheLove Day of Service gifts and care packages to families through our community's Charitable Organization partners!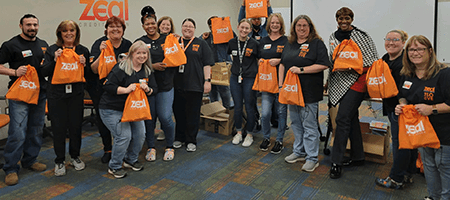 Today, 120 Zeal teammates came together under one roof to build hundreds of care packages to support some truly awe-inspiring Metro Detroit charitable organizations. Our crafty teammates put together fleece blankets, wrote cards to thank our veterans, and so much more. Thank you, United Way of SE Michigan, Auntie Na's Village and Hospitality House Food Pantry, for being here with us today. # CUKind. Watch our super awesome video of the day, on our Youtube channel!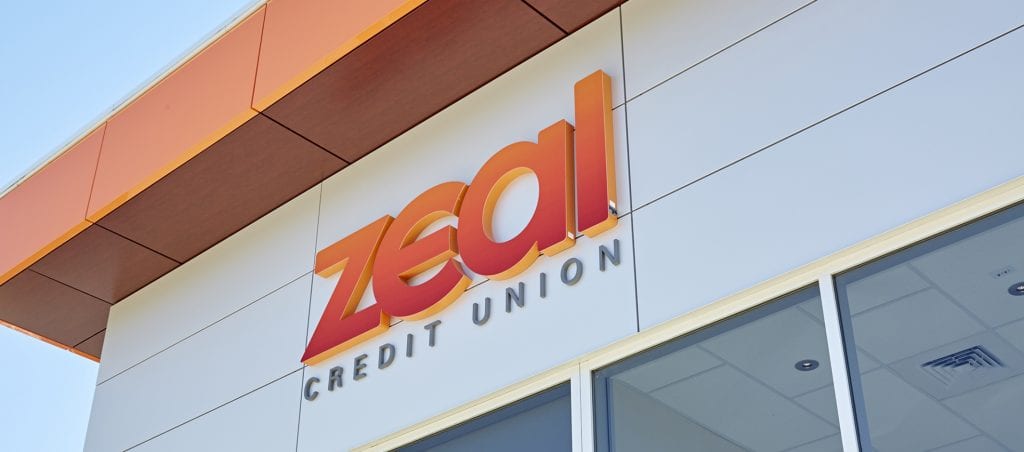 We've received approval from the U.S. Department of Treasury's Emergency Capital Investment Program to designate $5 million in lending to local consumers and small business owners who have been deeply impacted by the pandemic… Read more.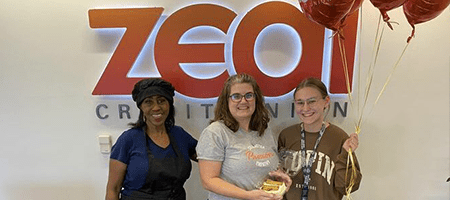 We were honored to partner with our friends at the remarkable Carrot Cake With A Twist to give away 100 free treats to the first 100 Essential Workers to visit their E. Jefferson, Detroit location! Thank you to all of our community's essential workers and small businesses like this one, that make truly remarkable things come to life in our community!
Zeal credit Union was honored in recognition of the 35 years of partnership with the Livonia Chamber of Commerce. We're so grateful for this partnership and appreciate the opportunity to work alongside this remarkable Chamber. Thank you for all you do, Livonia Chamber of Commerce!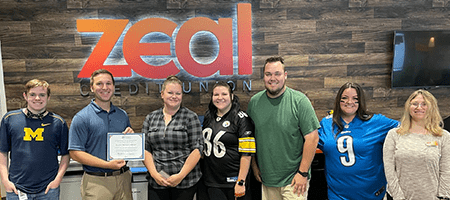 Our Livonia Middlebelt Team works closely with and celebrates three years of partnership with the Livonia Chamber of Commerce, a wonderful partner and advocate for our Livonia community.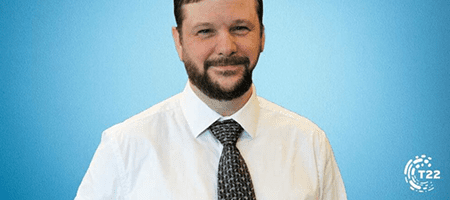 (CUNA News) "Michael Connolly joined Zeal Credit Union as chief technology officer (CTO) midway through 2022 and quickly made an impression with his experience and calm demeanor". Michael has added so much to our team," says Paula Piccinini, vice president of marketing… Read More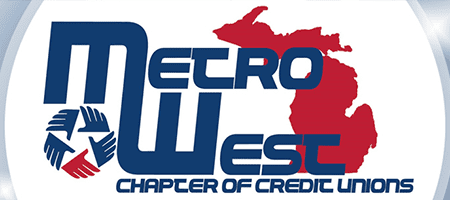 August 18, 2022
On August 18, the Metro West Chapter of Credit Unions hosted their annual golf outing at Northville Hills Golf Club. For the outing, Zeal Credit Union was a sponsor – and, through volunteerism, contributed to the planning, preparation, and execution of the event. With funds raised through the 2021 Golf Outing, the chapter donated a total of $8,500 in grants to support local charities and their causes.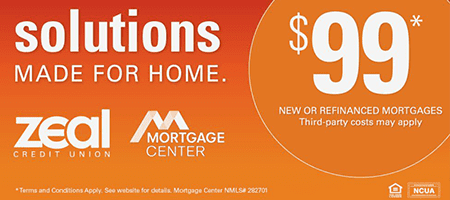 Mortgage Center and Zeal Credit Union Announce Partnership. Zeal members have access to a variety of home loan options and specials. With the origination of a home loan, through Nov. 2022, members can… Read more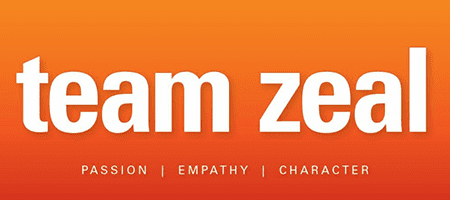 Zeal Credit Union Proudly Announces and Welcome New Chief Technology Officer, Michael Connolly. With over 25 years of experience in innovative, value-driven technology and security solutions… Read more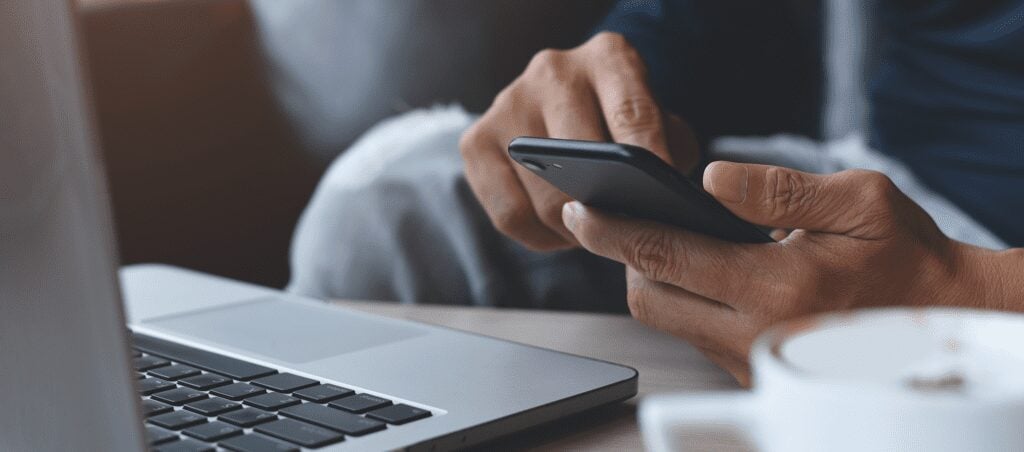 MyCardInfo Visa Account Access
For increased security, as of May 1, 2022, members will only be able to access their Visa® Credit Card MyCardInfo account online through their Online Banking login… read more.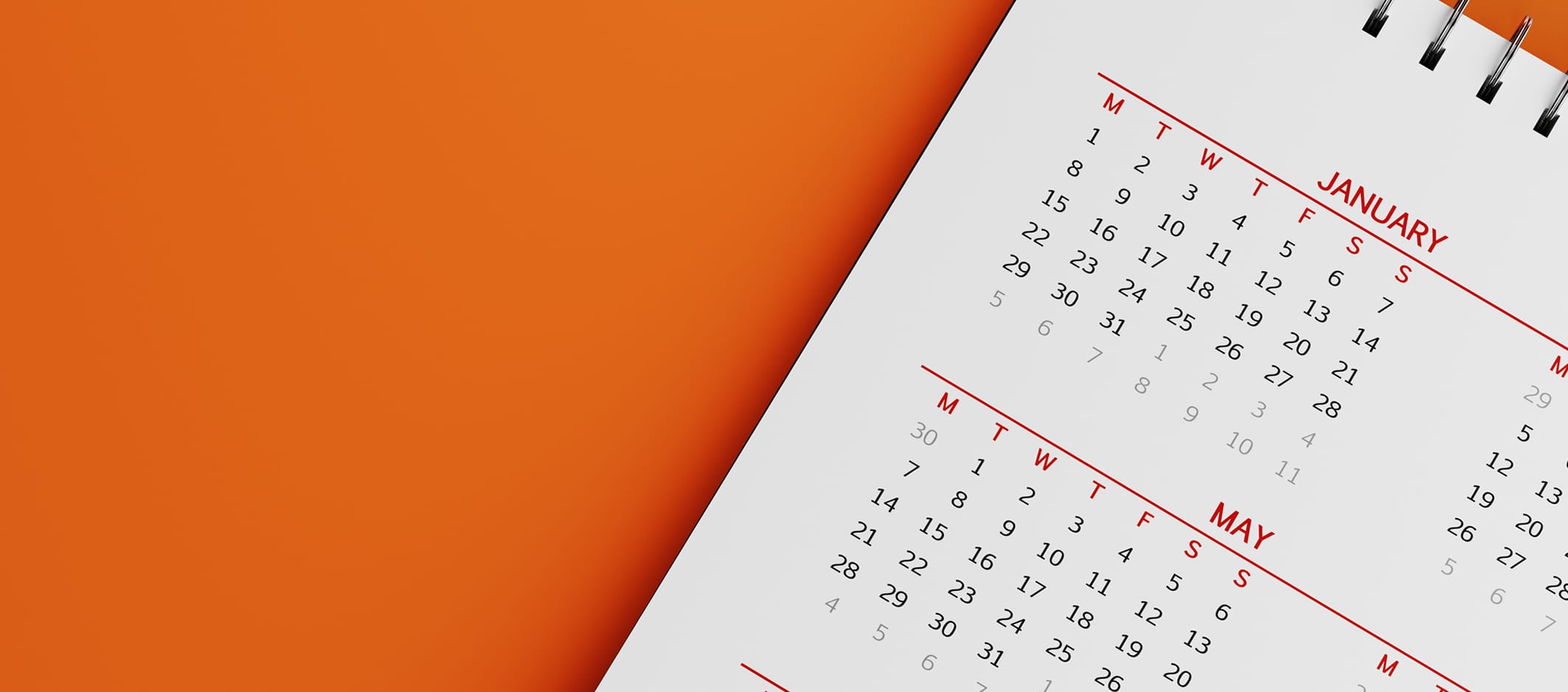 2022 Annual Meeting, 2021 Annual Report
The 2022 Virtual Annual Meeting took place March 15, 2022. Thank you Zeal Members, community members, scholarship recipients, teammates and Zeal board members who joined! Click here to view our 2021 Annual Report: Click here to download.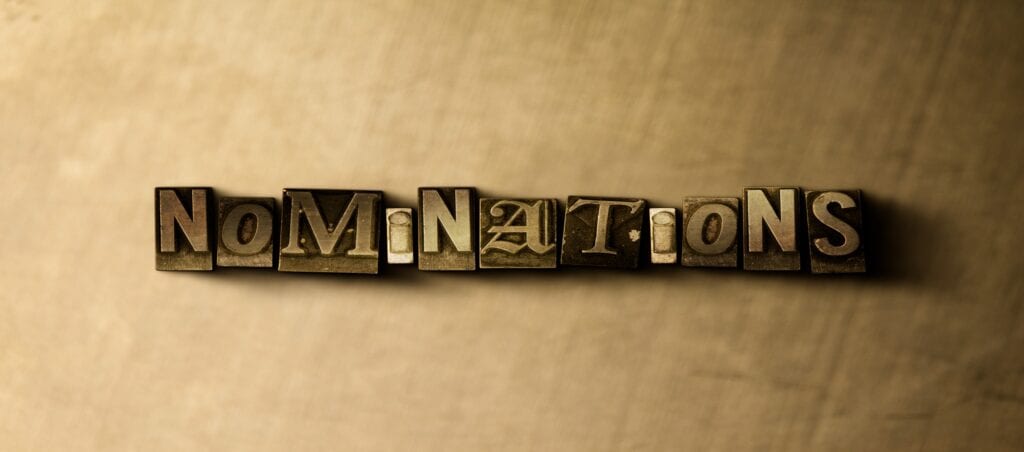 2022 Board of Directors Nominees
In accordance with our bylaws, we are pleased to present the following incumbents up for re-election to a three-year term on the Zeal Credit Union Board of Directors… read more.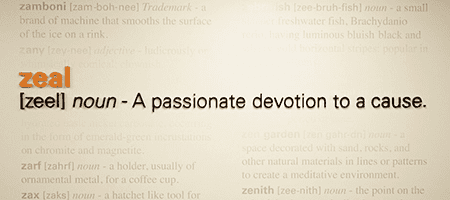 Feature: Zeal President/CEO, Julie Kreinbring Appointed to CUSG Board of Directors
CU Solutions Group announced Julie Kreinbring, President and CEO of Zeal Credit
Union, to the CUSG board of directors… Read more