Mobile App

Mobile App
Mobile Banking allows you to complete financial transactions from the convenience of your mobile device: check balances, transfer funds, pay bills, locate branches and ATMs, or contact us. Our mobile banking app provides the ease needed to manage your finances for your everyday life.

Zeal Credit Union's mobile app is super convenient and easy to use. Our mobile app has exciting features that make managing your account easier than ever before! You can download the app for your phone or tablet at the Apple App Store or on Google Play. Take a look below at the features that are available through our mobile app.
View Account Balances
If you need to check your balance, you can do so on your phone or tablet with a few taps on your screen – it's never been easier!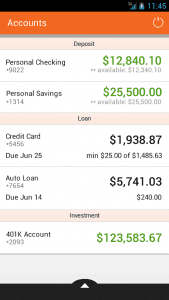 .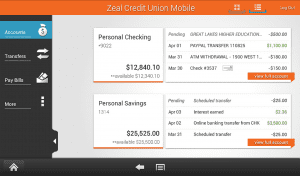 Transfer Money
Using your phone or tablet, transfer money between accounts with just a few taps. Plus, you can make cross-account transfers to transfer funds to another member at Zeal Credit Union.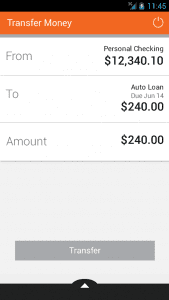 .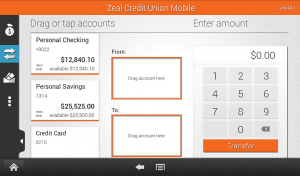 Pay Bills
Our easy to use Bill Pay service is included within our app. You can use this service to make one-time payments or recurring payments, schedule future payments or make multiple payments from an easy-to-use payment screen.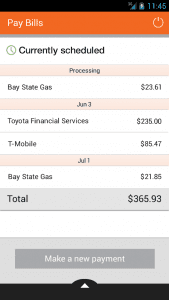 .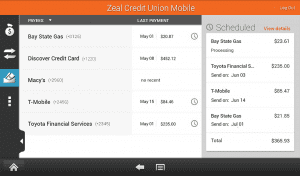 Other Features
Mobile Deposit
This feature allows you to deposit checks with your phone. Simply snap a picture of your check and follow the instructions on your app. Members must be approved for access to this service. Both primary and joint account owners may be eligible.
Quick Balance Check
This feature is designed to help you stay on top of your financial status. Prior to logging into your account, Balance Check allows you to see account balances and your last five transactions with a quick swipe. To use this feature, turn it on manually in the Settings menu upon downloading the app.
Push Notification Account Alerts
This feature allows you to receive banking alerts via push notifications on a mobile device. Manually enable this feature in the Settings menu of the app – once push notifications are enabled you can subscribe to a variety of banking alerts, including low balance alerts, large withdrawal alerts, balance updates and more.
iPad Multitasking
This feature supports the "Slide Over" view on iPads, allowing you to view another app while keeping your Mobile Banking app on the screen. You can use "Slide Over" with iPad Pro, iPad Air, iPad Air 2, and iPad mini 2 or later.
Password Recover Credentials
This feature allows you to recover either a username and/or password right from your phone or tablet when you type in the wrong password.
If you have any questions about our mobile app, please contact us at 800-321-8570 ext. 7400.