Visa Platinum Activation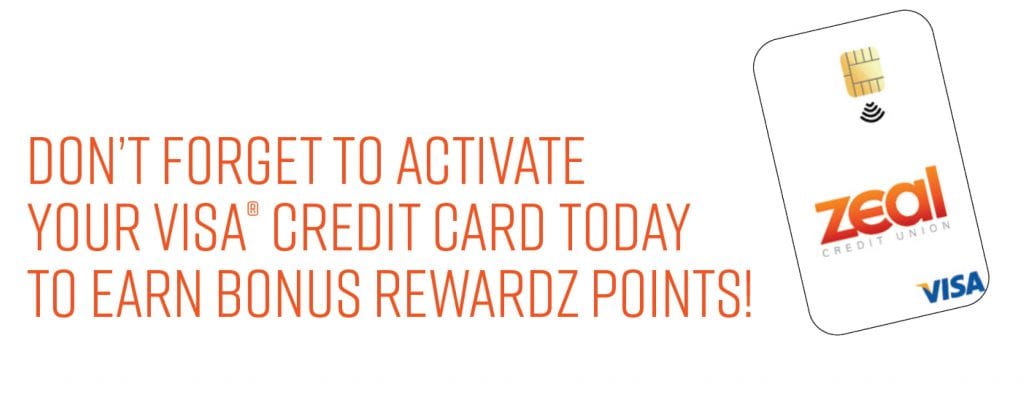 Great news! We recently completed our conversion to a new Visa® Credit Card processor. Plus, we're giving away FREE Zeal Rewardz Points for you to check it out! Earn 1,500 FREE Zeal Rewardz Points to activate your card between today and August 16th, 2020, and use the card to make at least one transaction. You will get 500 points to activate the card, and 1,000 points for making your first transaction.

The new credit card offers a lot of great new features. Take a look below.

• Contactless transactions
• Improved security features
• Set up custom Visa alerts
• Set travel alerts and spending alerts
• Improved Rewardz
• Paperless Statements
• Much more!

We know you work hard, and you deserve financial products that work hard for you! Activate and use your card today, and get free Rewardz Points. If you do not yet have your new card please contact us at 800-321-8570, ext. 6400.