This is a challenging time for all of us. As our nation and the world continue to grapple with the COVID-19 virus, Zeal Credit Union is here to support your financial needs – just as we've done since 1954.
You've heard from us often about our response to COVID-19 and about our commitment to you. Our focus on serving your needs hasn't changed. We are here for you in these challenging times. As we find new ways to do business, here are a few things we'd like you to know:
We're taking extra steps to protect our team. They are hard at work for you and staying safe.

When possible our employees are working from home and if at the office we are supporting complete social distancing and increasing our sanitation efforts while providing extensive sanitation supplies at all locations.

Your needs are being served at our drive thrus and by appointment. Additionally, we currently have two branch lobbies open. Please click here for those locations and the things you can do at our drive thrus.
We encourage members to use our electronic services when possible to:

apply for loans,
request a skip-a-pay,
pay bills,
transfer funds,
check account balances, and
for other smaller transactions.

Zeal Credit Union is financially stable and strong with the ability and resources to support you – our valuable members. We have a healthy capital ratio and liquidity position for times like these.
Visit our COVID-19 Reports page anytime/anywhere, for the most up-to-date information on how we're helping our members and our team.
We're here to serve you.
None of us knows how long this crisis will last. However, what we do know is that it will take all of us – our team, our members and the communities in which we live and work – coming together to maintain our health, safety and security through it all. I want you to know, Zeal Credit Union remains committed to being here for you when you need us the most. Thank you for putting your trust in our team. Please stay safe and if you need us we are only a phone call away.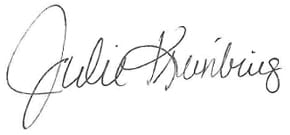 President & Chief Executive Officer
Zeal Credit Union