Dear Valued Member,
Zeal Credit Union's highest priority is the health and safety of our employees, members, associates, and the community. As you continue to hear and see news reports about the coronavirus (COVID-19) and some of its effects around the world, we want to assure you that we are closely monitoring this evolving situation and are in regular contact with national, state, and local health agencies for information and guidance.
All Zeal Credit Union offices intend to remain open in accordance with our published service hours. We are continuing to implement preventive measures as recommended by the Centers for Disease Control and Prevention (CDC) as well as our own health and hygiene protocols. All Zeal Credit Union branches employ rigorous sanitation standards and robust cleaning procedures including:
Extensive and ongoing training for associates on maintaining a safe and hygienic workplace and environment for our guests

Specified intervals for frequent cleaning and disinfection of targeted areas

Numerous and accessible handwashing facilities and hand sanitizer locations

Quick response to spills, trash, and other situations

Daily and frequent sanitation procedures
In addition, Zeal is encouraging employees and members to follow the preventative steps recommended by the CDC to help stop the spread of germs. More information about these precautionary measures and COVID-19 can be found on their website: https://www.cdc.gov/coronavirus/2019-nCoV/index.html.
Please remember that as a Zeal Credit Union member, you have access to many remote products and services available 24/7 including Online Banking and our mobile app. You also have access to over 30,000 surcharge-free ATMs in our CO-OP ATM Network. We encourage you to take advantage of these options should you be unable to visit us at a branch location. For a full list of Online products and services, visit https://www.zealcu.org/online-services/.
If you have been impacted by COVID-19 and find yourself facing financial difficulties, we encourage you to reach out to us to discuss how we might be of assistance. You may reach our Member Services team at (800) 321-8570 ext. 7400 or by contacting memberservices@zealcu.org.
As this situation progresses, we will be publishing updates related to Zeal's policies and procedures on our social media platforms: Facebook , Twitter , and www.ZealCU.org . Please view these pages for the most up-to-date information. Thank you for being a member, and for your continued trust in Zeal Credit Union.
Sincerely,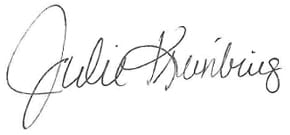 President & Chief Executive Officer
Zeal Credit Union