We're here for you. Yesterday, today and tomorrow.
Zeal Credit Union was founded over 65 years ago with a commitment to serving others. That commitment still holds true today.
As efforts throughout our Nation continue in order to slow down the spread of the coronavirus, Zeal Credit Union continues to focus on, and respond to, the needs of our members. During this challenging time, our members can rest assured knowing that we are here for them and ready to meet their financial needs.
Gov. Whitmer has issued a "Stay at Home, Stay Safe" executive order for the state of Michigan. We remain open and available to our members. However, for the safety of our staff and members, we have made some adjustments to lobby access and "by appointment" at some of our locations. For a complete list of branch availability please click here. We may adjust this list as developments arise, so please check back often for updates.
Your membership is safe.
Zeal Credit Union is financially stable and strong with the ability and resources to support our valuable members. During this period of economic strain, as a result of COVID-19, Zeal Credit Union is in a position of strength. We have a strong capital ratio and liquidity position. Your money is safe and federally insured by the NCUA, a government agency, which insures deposits of up to $250,000.
We encourage you to continue visiting our website and social media platforms to stay updated with the most recent information regarding any service adjustments being made, along with any other important information.
We will continue to update you.
While many things may be uncertain today, you can have confidence in knowing that we are here, ready and able to serve your financial needs. Thank you for your trust and for your membership.
Thank you –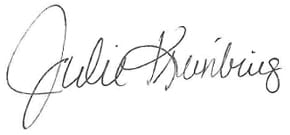 President & Chief Executive Officer
Zeal Credit Union